a 17Km.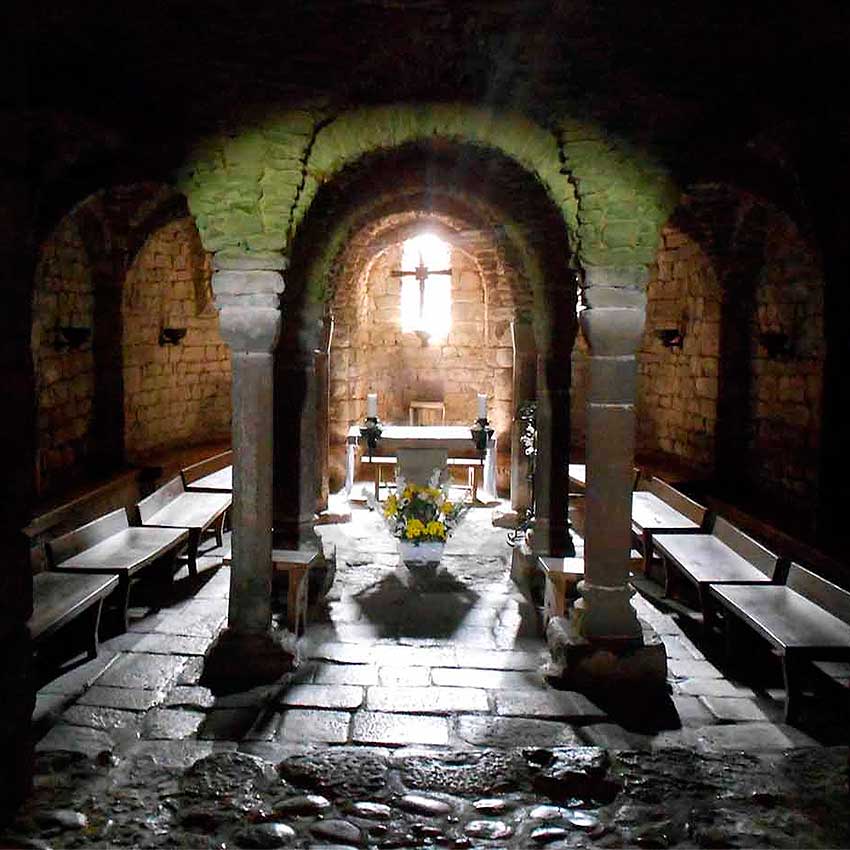 Cripta y cementerio de Olius
Desde el primer románico al modernismo. Sant Esteve d'Olius es una iglesia de un románico lombardo consagrada en 1079 y con una cripta singularísima. Al lado está el cementerio modernista, como también lo es el hotel San Roque.
a 21Km.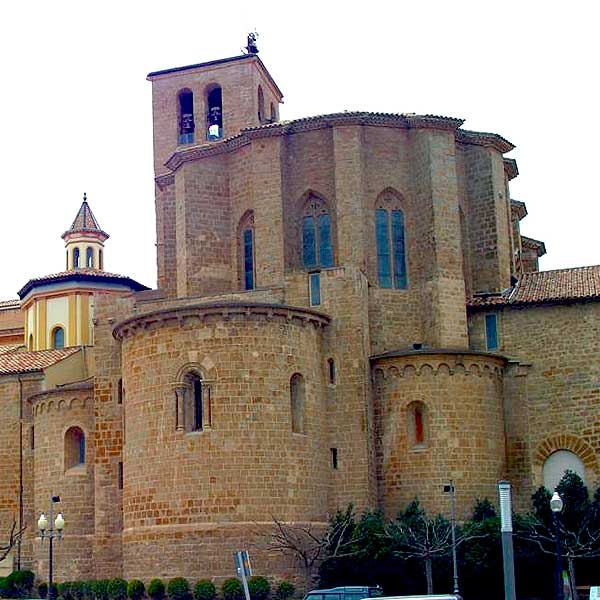 Catedral de Solsona
Subsisten de la iglesia románica (1070-1163) los tres ábsides, el campanario, el claustro, la bodega y el comedor de los canónigos. El resto, principalmente es gótico, del s. XIII-XIV, aunque el conjunto no se concluyó hasta el XVII.
a 30Km.

Parque Natural de Serres de Cadí-Moixeró
It is a park of big area where we can find a huge variety of wildlife. It is located in the Pre Pyrenean, the kind of rock, mainly calcareous, it causes an arid relief. The cliffs of the North face of Cadí and the…
a 40Km.

La última forja catalana
Acércate a Ripoll y aprende, desde dentro mismo de un obrador, cómo funcionaba una forja catalana. La Forja Palau es el último exponente de este tipo de instalaciones; el último vestigio de una industria y de una forma de trabajar.
a 47Km.

Iglesia de Sant Romà
La iglesia románica de Sant Romà es uno de los monumentos más bellos de la comarca. Posiblemente fue en el siglo XII cuando se construyó o al menos se rehizo la iglesia de Sant Romà de Valldarques, en el centro del valle y en un punto muy resguardado.
a 48Km.

Montserrat
The monastery of Saint Mary of Montserrat is a Benedictine monastery located in the mountain of Monsterrat, in the Catalan region of Beges, at 720 meters high over the sea level. It is a symbol for Catalonia and it has been converted into a
a 53Km.

Valle y santuario de Nuria
Rodeado de montañas que rozan los tres mil metros de altura, el Valle de Núria, que pertenece al municipio de Queralbs, ha llegado a ser, con los años, uno de los destinos turísticos más peculiares de Cataluña.
a 56Km.

Reserva de la Biosfera de Montseny
Declarado por la UNESCO Reserva de la Biosfera en 1978. Tiene su núcleo principal en el Parque Natural del mismo nombre. El Montseny, reserva de la biosfera, es un mosaico de paisajes mediterráneos y centroeuropeos situado al lado de grandes conurbaciones